Accounts created before Nov. 1st, 2021
Accounts created before November 1, 2021 have to include /v7/ in the path, like shown below.
//token.cloudimg.io/v7/original_image_url?operations&filters
Accounts created on or after November 1, 2021 do not require /v7/ and documentation have been updated accordingly.
To verify the type of configuration on your Cloudimage account, log in to your Cloudimage admin panel and look at the syntax provided on the Welcome page.
[NOTE] If you are an existing Cloudimage customer and wish to be able to remove the v7 from your URL syntax, please contact our support.
Cloudimage Wordpress Plugin
The Cloudimage Wordpress plugin will automatically adapt the image URLs in your Wordpress site to deliver your images rocket fast over Cloudimage. You only need to register with Cloudimage and install the plugin in your Wordpress site.
If you need to adjust the behaviour of the plugin, please see the Advanced settings.
Step 1 - Create an account if you have not registered already.
You can create an account on the Cloudimage registration page.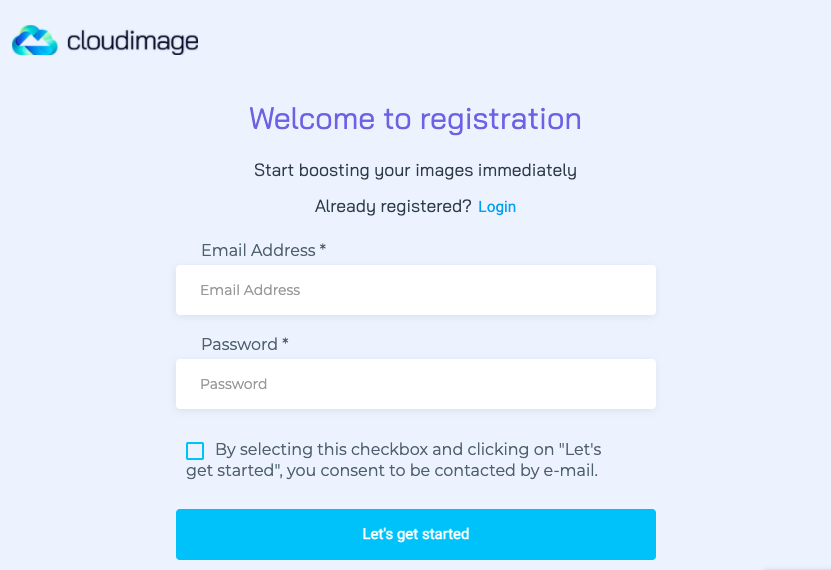 Step 2 - Log in to your Wordpress admin panel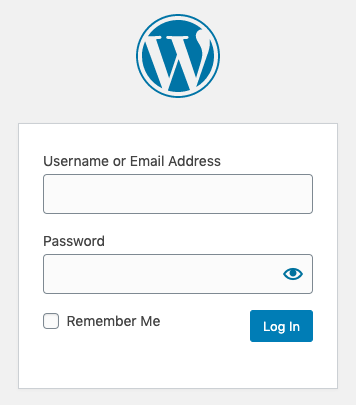 Step 3 - On the Admin sidebar, navigate to Plugins > Add New.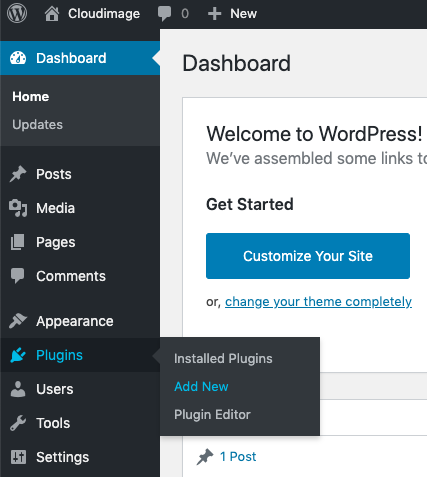 Step 4 - Enter "Cloudimage" in the search field and then install our plugin

Step 5 - Activate the installed plugin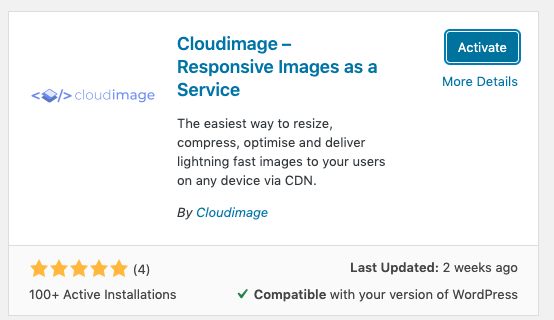 Step 6 - Navigate to the Cloudimage admin page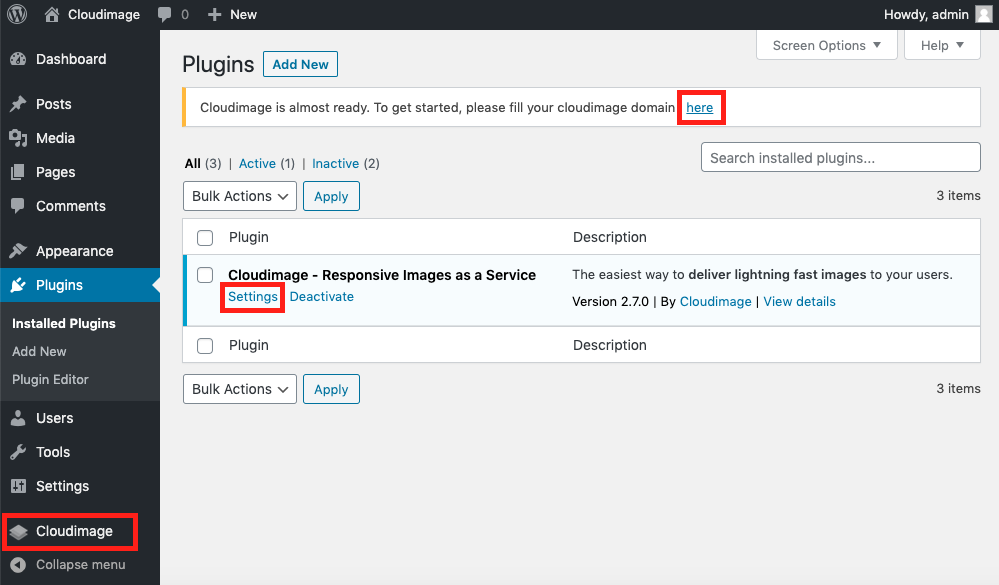 Step 7 - Enter your Cloudimage token from your registration
You need to enter your Cloudimage account token which you have received upon account creation (step 1).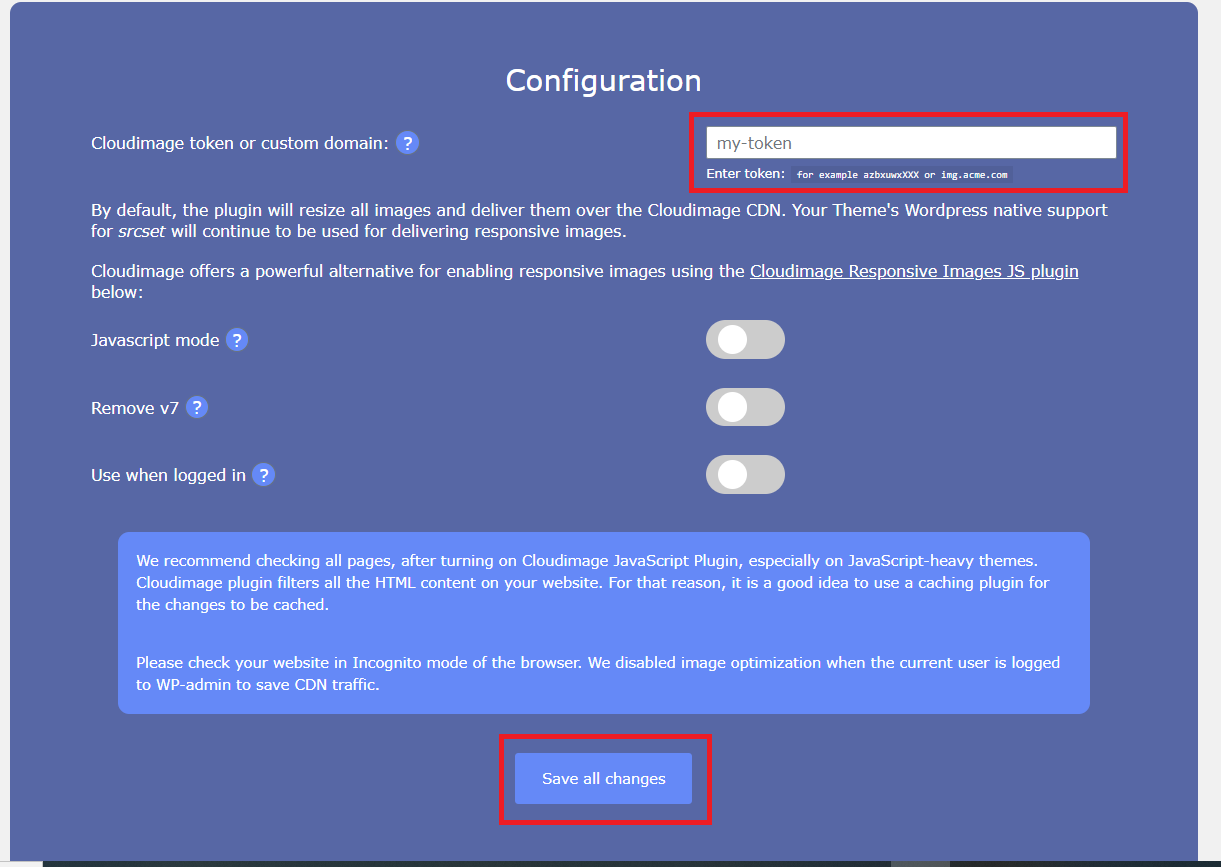 After you enter your token and save the changes, the plugin will start to resize and deliver your images via Cloudimage.
| option | description |
| --- | --- |
| Javascript Mode | Uses Javascript Responsive Plugin which includes lazy loading, progressive loading, etc. |
| Remove v7 | Removes API versioning in URL |
| Use when logged in | Cloudimage CDN delivery is not active when user is logged in and this switch is off. |